Description: 
On April 6, 2006, the skeletal remains of a man were found at the base of cliffs above Henry Hudson Drive within the Palisades Interstate Park in Fort Lee, New Jersey. He was estimated to be between 44-64 years old and approximately 5'9" tall with light brown hair and a scar above his left eye. He was missing an upper front tooth and had previous fractures to his face and right ribs. There was evidence of bone fusion in his left hip, possibly causing him to limp. The man most likely suffered from arthritis and back pain due to several collapsed and fused vertebrae.
A black and silver Field and Stream watch and a silver Pierre Cardin watch were found with the remains.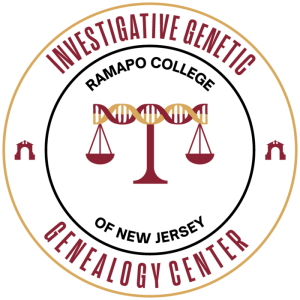 DNA Doe Project is thrilled to announce a new affiliation with Ramapo College of New Jersey. The inaugural class of the Ramapo College Investigative Genetic Genealogy Center online IGG certificate program will take the lead on the investigative genetic genealogy for  this case, along with one other case of unidentified human remains from the state of New Jersey. 
This affiliation fortifies our commitment to leadership in the field of IGG through strategic partnerships that strengthen the model for the ethical and proficient practice of investigative genetic genealogy.
NamUs ID: 
UP1512
Date Body Found: 
4/6/2006
Race: 
White/Caucasian
Sex: 
Male
Estimated Age: 
44-64
Estimated PMI: 
Years
Agency of Jurisdiction: 
Palisades Interstate Parkway Police Department
Deputy Chief Jesse Cohen
201-768-6001
[email protected]
More Information: 
https://www.namus.gov/UnidentifiedPersons/Case#/1512/details
https://unidentified-awareness.fandom.com/wiki/Bergen_County_John_Doe_(April_2006)
https://www.nj.gov/lps/njsp/miss/ui_bergen_u540018515.html
Status: 
Undergoing Testing
Last Updated: December 20, 2022